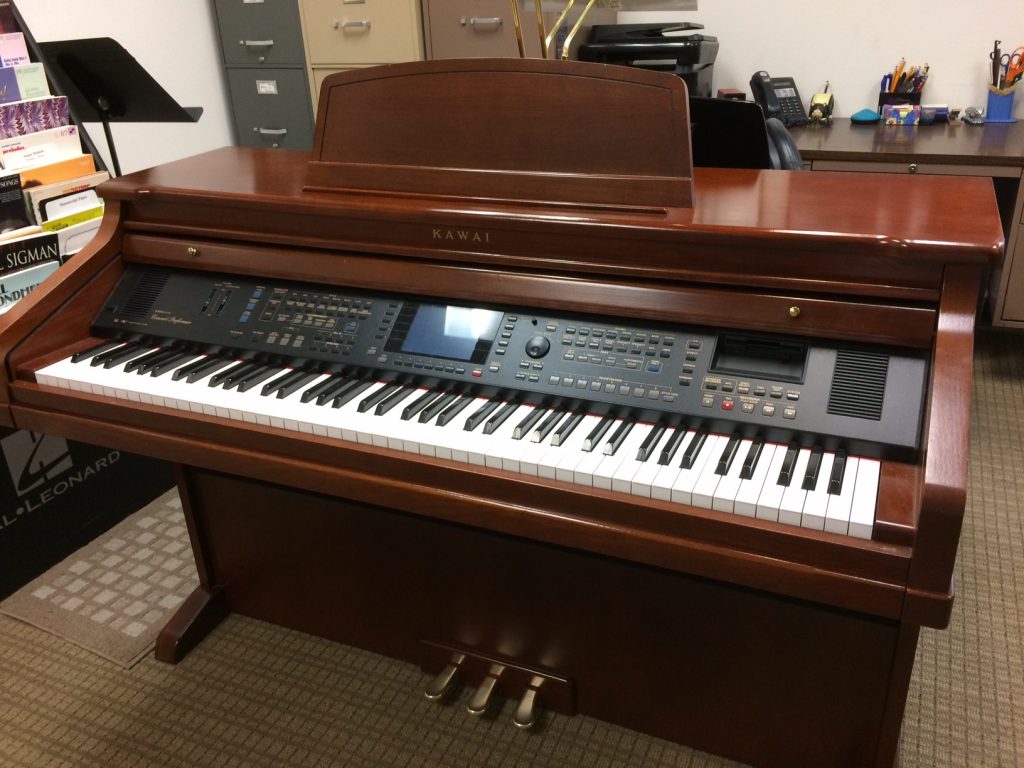 We are offering two of these top of the line Kawai Concert Performer Digital Ensemble pianos. One is in Cherry over Walnut (pictured) and the other is in medium Oak. Contact us at organstopsales@aol.com for photos and pricing.
The CP-170 is designed for everyone in the family to enjoy, from beginner to professional. Special features include:
AWA Wooden Action keyboard
Sampled from the finest Kawai grand pianos with rich, full bass.
Thousands of high quality sound, rhythm and accompaniment combinations.
"Concert Magic" makes the one-finger player sound like a Pro!
General MIDI with full record/playback sequencer
Great onboard sound system
Beautiful, solid piece of furniture. Heavy enough to feel substantial but light enough for two people to move easily on a flat dolly.